Hey Guys, how you doing? How are you holding up?
So there's a lot going on right now and it's pretty scary. It's also like nothing we've ever seen before, at least in our lifetime. Normally in times of trouble, I'd turn to writing or expressing myself in some creative way. But I've struggled with this so much. I'm finding it hard to create and it's freaking me out!
But I'm not alone, so many of us are finding the pressure to create with all this 'spare' time, crippling. Others are flourishing and putting out the most amazing content I've ever seen.
So how do you overcome or rather, make peace with not being able to create? Here's how I'm figuring it out…
These days a lot of things are happening, much of it out of our control. Coronavirus has affected basically every part of the world and we're mostly stuck in limbo as to what will happen next. Personally, I've been working from home since lockdown in London from mid-March and don't see my workplace returning to a physical space anytime soon.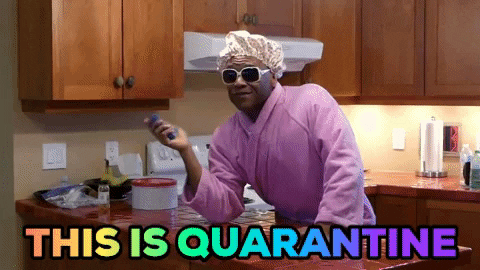 Sounds like the perfect time to create something right? Well…for some it is actually the right setting. Being couped up indoors with access to media creation tools and more people online than ever, it's seemingly the perfect recipe for dropping some fire content. Or the time to plan some.
And I'm amazed by what others have been able to create. People are utilising platforms such as Facebook, Twitter and Instagram to showcase their skills. Showing us how productive you can be, even in the most extreme circumstances…like a pandemic.
Take black Congolese designer Anifa Mvuemba, the owner of luxury fashion brand, Hanifa. On Friday she hosted a fashion show. But not just any old show, one that was entirely revolutionary and in 3D. It was beautiful to say the least and so so innovative. It has been featured lots in the media like Essence, Teen Vogue and Harpers Baazar. She has been hailed for her creativity, one not just born in quarantine, but from at least 7 months of labour with her team.
So safe to say, I'm feeling the pressure. I am a self-described content creator (well I haven't been consistent with this of late) and I always complain about how if only I had the time, the diverse content I'd put out. How CrEaTiVe I'd be. Blah blah. And when I see amazing black women innovators like Anifa, I want to do the same too. Push the boundaries of what I thought I could do, in a time I'll probably never have again.
And it seems I am not alone too. I love how Clarkisha Kent at Wear Your Voice, described this on her piece about having burnout during the pandemic, she said:
"My brain has declared existential terrorism on itself every day since COVID-19 became a thing and the thing that is at the forefront of my mind is still my purported responsibility (and gift, I suppose) as a Black creative and how I'm failing that calling right now."
And that's exactly how I feel. I simply can't bring myself to create, although I desperately want to. I have everything at my disposal and can easily carve out time to make it work.
But then it hit me, this is not the time for self-comparison. This isn't the time to indulge in my own insecurities no matter how much they haunt me. I haven't seen my friends in months. I can count on both hands how many times I've left my house, which is only to buy food or exercise. My weekdays are taken up by my busy communications role, where I have to talk about the pandemic all day. And when I've finally peeled myself from my work computer for some downtime, I just feel weary of everything.
Even on a basic level, my usual sources of inspiration (which is the outside world) has (but hopefully only temporarily) been taken away from me. That is, my daily experiences and interactions that happen face to face. Yet, this is the reality for many of us, having the things we hold precious, or have easy access to just not being there at the moment. All this, doesn't even scratch the surface of the chaos this virus has caused globally, from uncountable deaths to a looming steep economic crash.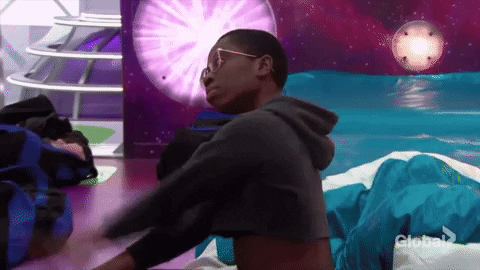 So, I'm exhausted. And perhaps I can't create anything right now because I'm adjusting to a new normal. Not because I'm lazy or incompetent. Not because I don't have the skills or the discipline. I just have nothing to say. The simple fact that I exist and that my family are well, is enough for me. The hope for a time when I don't have my bum cheeks clenched in fear that disaster will strike myself or a loved one any minute, whilst feeling sad for those that have lost so much already is holding my attention daily.
But kudos to those that have and continue to create. Without their innovation and depiction of the resistance of man-kind in perilous times, maybe so many of us wouldn't be able to remain hopeful about the future. Anifa's collection alone has attracted so much conversation, not just about fashion, but the use of specialised tech to bring the collection to life.
So, instead of beating myself up about what I am not creating, I celebrate those that can.
Many creations we are seeing now aren't just because of quarantine. Some have been in the pipeline for months and the worry about how things will be in the future, has forced many to put out content now rather than later. After all, all over the world, people are looking for comfort…from the comfort of their homes.
And when the time is right for me to put out something that is authentic and true to my state of mind, instead of some rushed, peer pressured mess, I hope to ignite conversation too.
Stay safe y'all and I'll see you soon.